Chester & Liverpool Guided Walks

Explorations in historic cities with Steve Howe, author of Chester: a Virtual Stroll Around the Walls

Page 2: Who's discovered Chester & Liverpool with me? Back to first page



Members of the Past Caring friendship group hailing from Derbyshire and Nottinghamshire
taking a breather during a warm walk with me in April 2015. A great pleasure folks!


Two parties of Swedish student teachers joined me to explore Chester in October 2014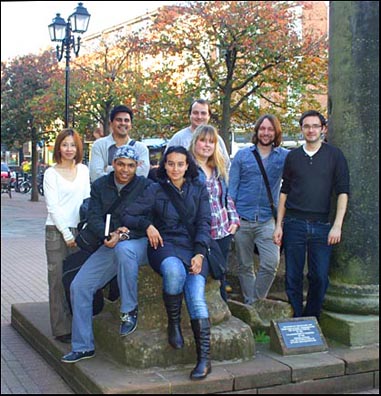 These Masters architecture students from Birmingham City University, studying
Chester for their dissertation, joined me to explore modern developments in the city.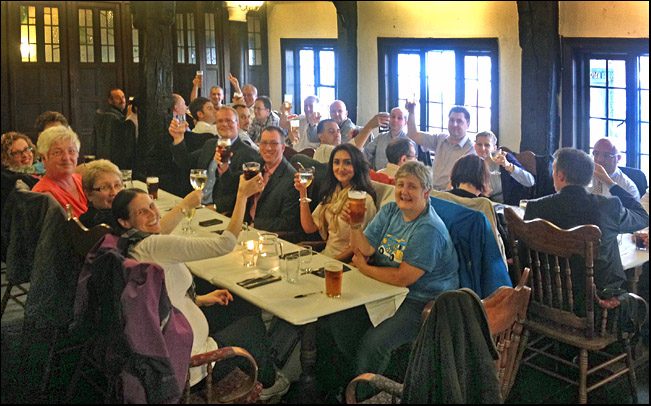 A merry group from Intertissue Ltd, hailing from all over Europe, relaxing in
the 17th century Old King's Head after our stroll around Chester in July 2014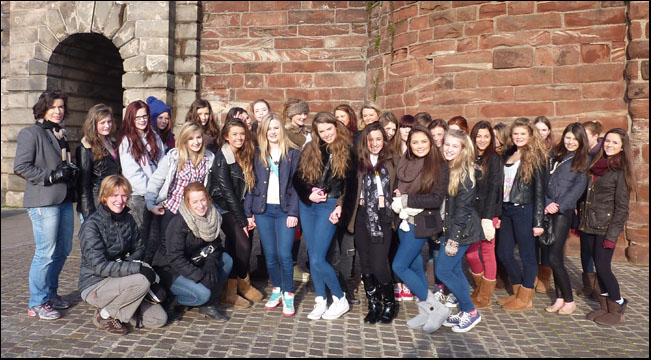 Bradford Grammar School's hockey team at the Bridgegate, braving the cold



Their husbands were at a medical conference but these ladies were exploring Liverpool and Chester with me!



Pupils from Year 12 at Ysgol Rhiwabon, Wrexham pose on the Recorder's Steps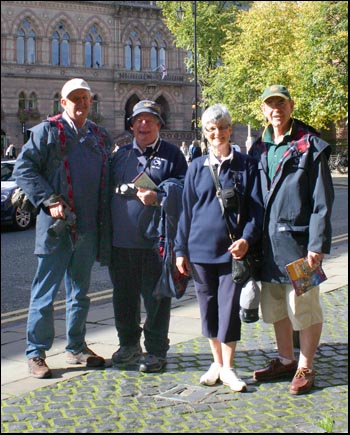 In October 2010, the Wagga City Rugby Male Choir from New South Wales, Australia came to Chester
during their concert tour of Germany, Britain and Ireland and I had the honour of showing them around.
Here we see a small group from the choir enjoying the Autumn sunshine outside the Town Hall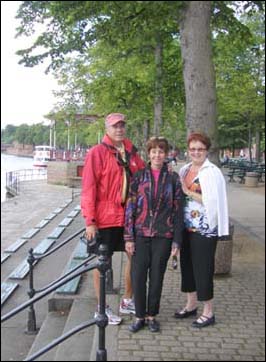 Fresh from their cruise ship docked in Liverpool, a group from Florida USA
pose for their picture on The Groves, next to the beautiful River Dee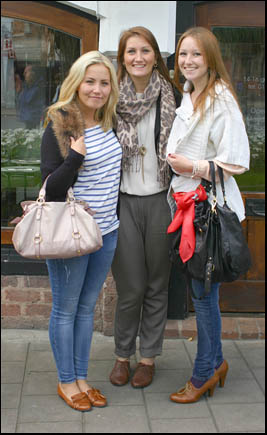 Fascinated by Roman Chester: Amy, Frankie and Ellie



Some fine lads from Tremco Illbruck Ltd relaxing after our stroll around Chester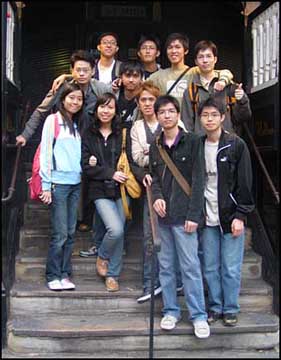 A group of young people all the way from Hong Kong enjoying their trip to Chester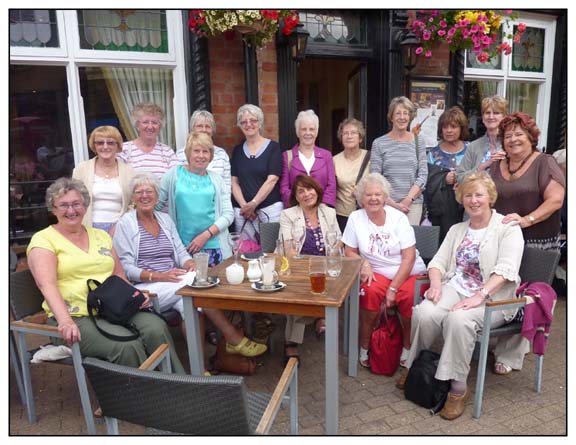 The Horwich PROBUS Ladies enjoying a sit down after our tour of Chester

"Thank you for the photo - fame at last! Everyone agreed 'it was a good day out' and thanks to your tour, we all learnt something new about Chester".



A party of young Italians outside the Metropolitan Cathedral, Liverpool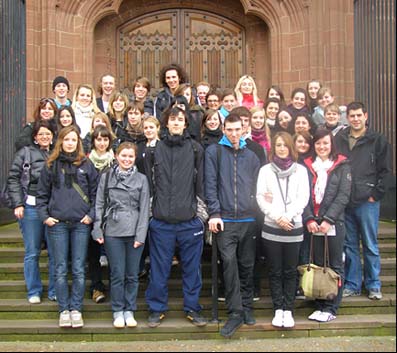 A group from the South Tyrol after our visit to Liverpool Anglican Cathedral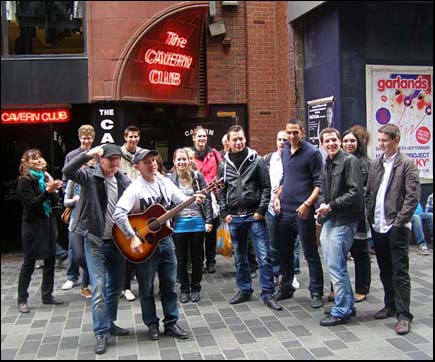 Young people from Switzerland join in with a busker's Beatles songs
during our visit to the world-famous Cavern Club, Liverpool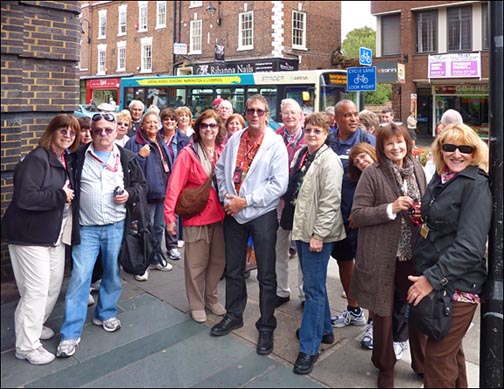 A lively bunch from all over the USA outside the Odeon at the end of our Chester tour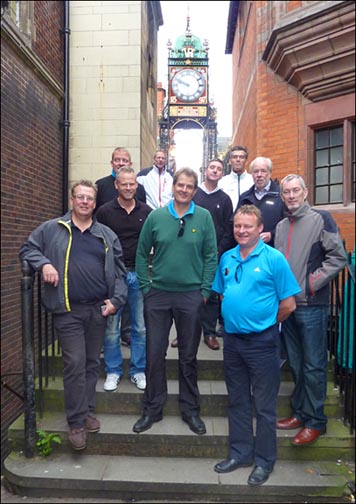 Taking time out from their golfing holiday to explore Chester, these
gents from Sweden are pictured here under the Eastgate Clock



Some lovely lasses from Cambridge enjoying a weekend break in Chester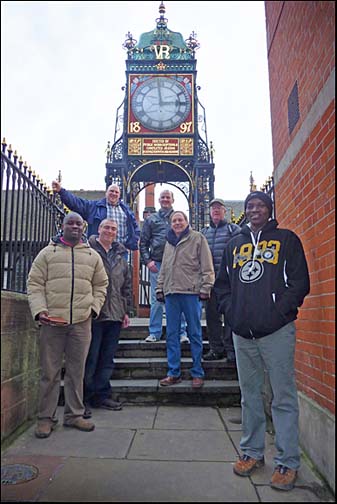 Hailing from the UK, USA and Kenya, these lads from Tata Chemicals Europe
bravely endured grey and freezing weather to walk around Chester with me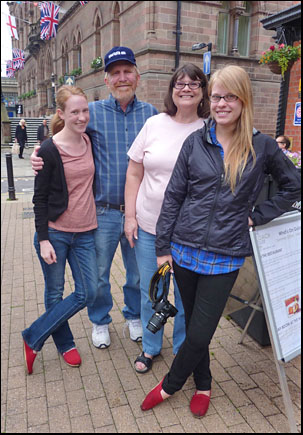 The Babbit family all the way from Vancouver, Washington USA

This cheery group from Macclesfield braved the cold to explore Chester with me in January 2013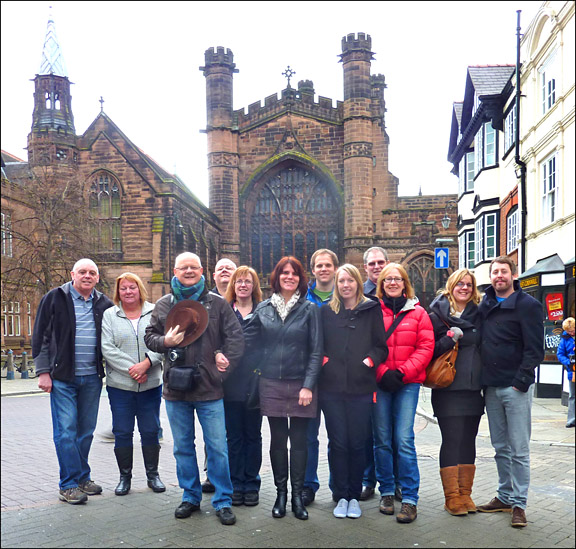 A family from Coventry and Bristol celebrating a 50th birthday with me in Chester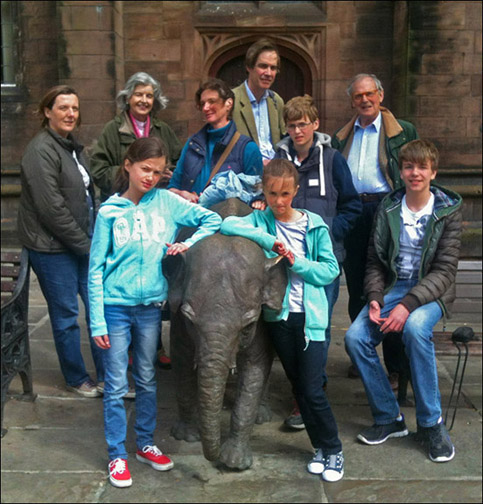 Worn out and ready for lunch: a family from the Reading area at the end of our walk, May 20013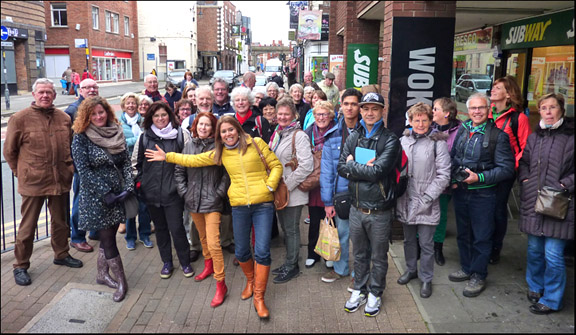 A very jolly crowd from Amsterdam in Northgate Street: April 2014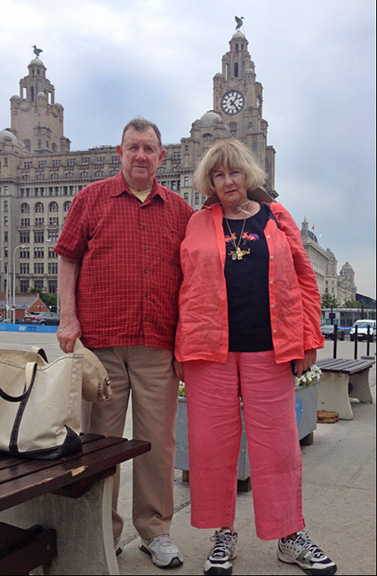 Richard & Margaret Ryerson from Arlington, Virginia came to Liverpool on the magnificent cruise ship Crystal Symphony on the hottest day of the year in July 2015. Here we see them, thoroughly worn out, after a day spent exploring the city!
Chester Guided Walks 0775 1521 600